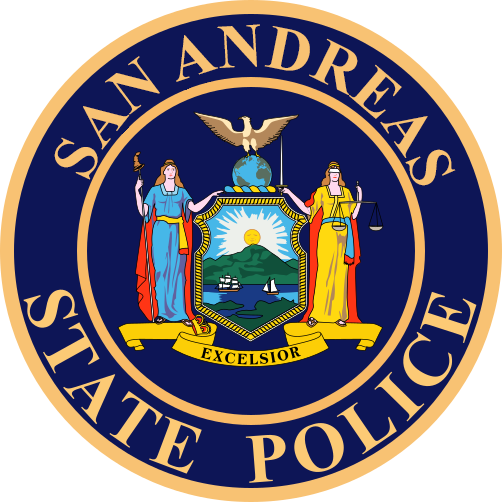 SAN ANDREAS STATE POLICE
DEPARTMENTAL PUBLICATION
Office of Administrative Services, SPHQ Public Relations Unit
1
1
-
Date:
29JAN2020
-
Issued by:
Major James Lockwood
-
Recipient's Name:
Aubrey Brewer
-
Recipient's Rank:
Corporal
nesscary
line break section do not remove
---
AWARD:
Supervisor Staff Certification, Patrol Certification, AR-15 Certification,
---
REASON:
This member has passed and is in all verified units or teams.
SIGNATURE:
---
About Us — News and Alerts — SASP Careers — Services
This serves as the first step in a long process to modernize our State Police force.


© 2019 San Andreas State Police. All Rights Reserved.