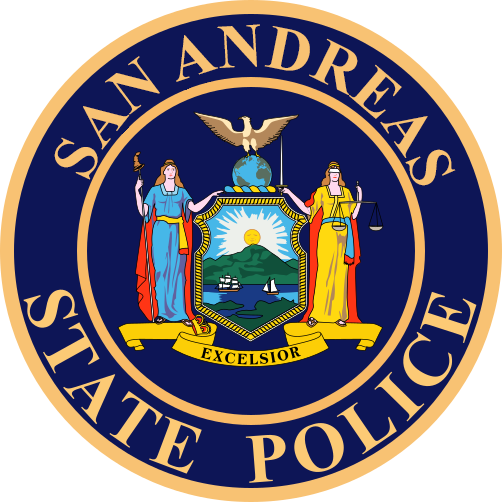 KOTA STATE POLICE
EMPLOYEMENT INFORMATION
1
INFORMATION OF EMPLOYMENT
1
Applicants need to meet our requirements in order to be accepted in to an academy batch. Each applicant needs to submit their application using the form listed and with the title ''Application - Full Name''.

The application will then be reviewed by the handling trooper, afterwards the applicant will be given an interview which, when passed will induct him/her in to an academy batch where the recruit shall be taught before given an exam to become a Probationary State Trooper. A temporary period in which the member shall be heavily evaluated before finally being promoted to State Trooper.
---
Applicants need to be at least 21 years old
Applicants must not hold any felonies or violent misdemeanors on their record.
Applicant must be an U.S. citizen
Applicants must hold high school diploma or higher education
Applicants must possess a current, valid driver's license at the time of application.
Applicants must not suffer from PTSD or similar mental health issues.
Applicants must be able to pass physical and mental evaluation.
1
Applicants need to understand and communicate in English fluently.

Applicants must not have an extensive admin history on their record.
Applicant must have a working microphone unless granted special "no mic" approval from the Major.
Applicants must not be apart of an illegal faction unless approved by the illegal faction member along with the Major.
Applicant must no punishments within a 3 month period unless overruled by High Command.
All information is subject to change regarding the application process of the academy. Although we try our utmost best to continuously update the information, guidelines and requirements there are times when that simply is not the case. Kota State Police is not responsible for any information that is out of date in adherence to accordance of department policy. This sector is simply a guideline and shall be altered at any time without giving the applicant notice. It is the applicant's duty to constantly check and ensure they meet the minimum requirements in accordance with this guideline. The applicant can contact anyone from the department to ensure that they have the most up to date guidelines they require to apply for the department.