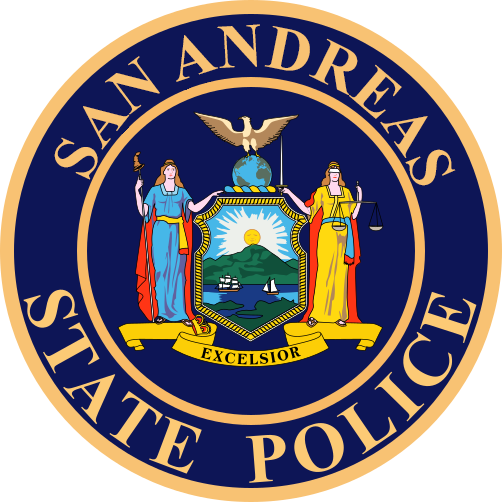 KOTA STATE POLICE
EMPLOYEMENT APPLICATION
1
SECTION I - APPLICANT DATA
1
1.1
Firstname:
Tyler
1.4
Cell Phone Number:
N/A
1.7
Address:
N/A
1.2
Lastname:
Backworth
1.5
Date of Birth:
March, 13th 1998
1.8
Ethnicity:
White American
1.3
Height:
189cm
1.6
Weight:
86kg
nesscary
line break section do not remove
SECTION II - SCREENING QUESTIONS
INSTRUCTIONS: REMOVE THE OPPOSITE YES/NO AND THE //.
2.1
DO YOU POSSES A VALID KOTA STATE DRIVER'S LICENSE?:
2.2
WILL YOU SUBMIT TO A PHYSICAL AND MENTAL EVALUATION BEFORE EMPLOYMENT?:
2.3
HAVE YOU EVER BEEN ARRESTED / HELD IN LEO CUSTODY OTHER THAN A TRAFFIC STOP?:
2.4
HAVE YOU EVER BEEN CONVICTED OF ANY CRIME OTHER THAN A TRAFFIC VIOLATION?:
2.5
HAVE YOU EVER USED NARCOTICS (INCLUDING MARIJUANA)?:
2.6
ARE YOU AN U.S CITIZEN?:
2.7
DO YOU SUBMIT TO A BACKGROUND CHECK MADE BY THE KOTA STATE POLICE?:
SECTION III - EDUCATION AND EXPERIENCE
EDUCATION
3.1
Institution:
Kota High School
3.2
Degree:
High School Diploma
3.3
Graduation Year:
2017
PREVIOUS EMPLOYMENT
3.4
Previous work experience:
Kota pawnshop
3.5
Position:
Cashier
3.5
Reason for leaving:
It was a temporary job.
SECTION IV - EXTENSIVE QUESTIONS
4.1
Why are you interested in applying for Kota State Police? (Use at least 100 words):
First of all, I believe in goals and I believe that everyone has his own goals, I'm such like anyone who has his goals and dreams and I can say my goal is joining the Kota State Police, I'm interested in applying for Kota state police to achieve the law and apply it, it's an honor for me to do this work, that's why I want to apply, helping this city and offering the safety for it is a great work and I really want to do it, I think that I'm ready to do anything whatever is it, only for applying the law and arrest the criminals.
4.2
What do you think makes you fit for the department? (Use at least 100 words):
There are many things can make me fit for this job or for this position, I go to the gym to keep my body healthy, I take care of my body by many ways, I already named one of them "the gym", I was interested in studying the law but I couldn't get the chance to get a certification in law or a diploma, being lucky is needed sometimes, but this is how it went with me, anyways I also think I'm able to catch my control in the high risk situations, I have been in an active shooter for thirty minutes and I could survive.
4.3
What motivates you to apply to the Kota State Police? (Use at least 100 words):
My father, yes he was a motivation for me to keep my eyes on my goal, he wanted to see me in the duty uniform if he was alive at this moment that I'm filling out this application he would be so happy and glad, moreover It's my own goal as I said why would I leave it? I understand that I might be denied, it might happen but it doesn't really matter because I would know that "I tried" , If I got accepted I will work so hard at the academy, I'm going to do my best I will appreciate the position that's given to me.
4.4
What makes you different from other applicants? (Use at least 100 words):
Indeed, we all are humans, our god gave us the same body, but I believe in some people have their own experiments they passed, for me I faced some experiments during my startup as a cashier within the Kota Pawnshop, these experiments make the human more stronger and they give him the power to continue, to keep working hard, and this is exactly what happened with me, in brief, we can say nobody is different from the other one but some situations can be happened, they can change some things into the person, I already named the things that can be a difference for me from the other applicants, such like the active shooter and my goal that I want to achieve it.
4.5
How would you describe yourself? (Use at least 100 words):
Alright, I don't like talking about myself too much, but we can say, I'm a good man with the faith into his heart, he wants to join the Kota State Police to apply the law and to achieve it, I want to help the civilians and I want to ensure that everyone who lives in Kota has a good life feeling the safe upon his family and his properties and his possessions, I think I was born to apply the law and catch the criminals, that's why I was born, I really want to join the Kota State Police from my heart.
SECTION V - MILITARY SERVICE
5.1
Have you served in the U.S. Armed Forces beforehand?:
If yes, fill the areas down below.
5.2
Branch of military service:
answer
5.3
MOS / NES:
answer
5.4
DD-214:
answer
5.5
RANK:
answer
5.6
TIME OF SERVICE:
answer
SECTION VI - LEGAL DISCLAIMER
''I FULLY UNDERSTAND THAT SHOULD I MAKE A FALSE STATEMENT OF ANY MATERIAL FACT OF PRACTICE OR ATTEMPT TO PRACTICE ANY DECEPTION OR FRAUD IN MY APPLICATION, EXAMINATION OR ANY OF THE PROCEDURES CONNECTED WITH MY POSSIBLE APPOINTMENT TO A POSITION WITH THE KOTA STATE POLICE, I WILL NOT BE APPOINTED OR FURTHER CONSIDERED FOR APPOINTMENT.
I FULLY UNDERSTAND ALSO THAT IF I AM APPOINTED TO A POSITION WITH THE KOTA STATE POLICE, AND IF THEN OR THEREAFTER FACTS BECOME KNOWN WHICH, IF PREVIOUSLY KNOWN, WOULD HAVE WARRANTED ME NOT BEING APPOINTED, OR IF THEN OR THEREAFTER THERE IS FOUND ANY ILLEGALITY, IRREGULARITY OR FRAUD IN MY APPLICATION, EXAMINATION OR IN ANY OF THE PROCEDURES CONNECTED WITH MY APPOINTMENT, SUCH APPOINTMENT MAY BE REVOKED AND I MAY BE DISCHARGED.''
Signature: Tyler Backworth
Date: April, 14th 2020
((SECTION VII - OOC INFORMATION))
5.1
Your account username:
Hitman78
5.2
Real life age:
15
5.3
Screenshot of your /history in-game:
the server didn't start.
5.4
Discord username:
Hitman78#9578
5.5
Do you possess a working headset and a microphone?:
Yes.