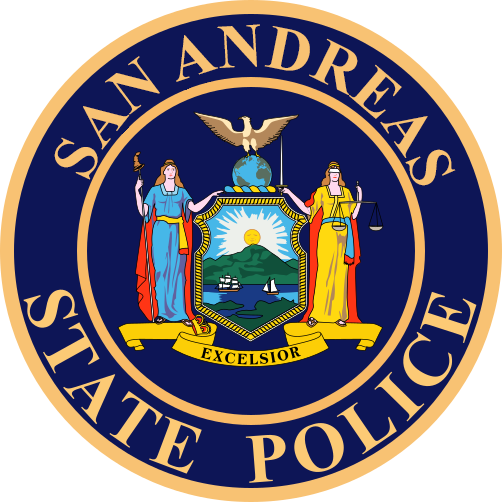 KOTA STATE POLICE
EMPLOYEMENT APPLICATION
1
SECTION I - APPLICANT DATA
1
1.1
Firstname:
Isaac
1.4
Cell Phone Number:
564480
1.7
Address:
currently none
1.2
Lastname:
Kenington
1.5
Date of Birth:
July 1st,1997
1.8
Ethnicity:
African American
1.3
Height:
150
1.6
Weight:
50
nesscary
line break section do not remove
SECTION II - SCREENING QUESTIONS
INSTRUCTIONS: REMOVE THE OPPOSITE YES/NO AND THE //.
2.1
DO YOU POSSES A VALID KOTA STATE DRIVER'S LICENSE?:
]
2.2
WILL YOU SUBMIT TO A PHYSICAL AND MENTAL EVALUATION BEFORE EMPLOYMENT?:
2.3
HAVE YOU EVER BEEN ARRESTED / HELD IN LEO CUSTODY OTHER THAN A TRAFFIC STOP? [no:
[/no]
2.4
HAVE YOU EVER BEEN CONVICTED OF ANY CRIME OTHER THAN A TRAFFIC VIOLATION? [no:
[/no]
2.5
HAVE YOU EVER USED NARCOTICS (INCLUDING MARIJUANA)? [no:
[/no]
2.6
ARE YOU AN U.S CITIZEN?:
]
2.7
DO YOU SUBMIT TO A BACKGROUND CHECK MADE BY THE KOTA STATE POLICE?:
SECTION III - EDUCATION AND EXPERIENCE
EDUCATION
3.1
Institution:
Whitney High School
3.2
Degree:
High school degree
3.3
Graduation Year:
2018
PREVIOUS EMPLOYMENT
3.4
Previous work experience:
none
3.5
Position:
none
3.5
Reason for leaving:
none
SECTION IV - EXTENSIVE QUESTIONS
4.1
Why are you interested in applying for Kota State Police? (Use at least 100 words):
Well,my childhood dream was becoming a Police Officer,i worked hard in my studies for this dream,and finnally i got the courage to apply ,im also interested because i want to bring peace to the town,and for sure i will. I love this town,and i want to protect it,and i will try everything to atleast help protecting it. Also you need to be very responsible if you want to be a Police officer,that's why i like this job,and i love helping people. Another reason i am interested in is the teamwork,i love being in a team,and suceeding our goals.
4.2
What do you think makes you fit for the department? (Use at least 100 words):
Like i said i am a responsible guy,i love bringing peace,and i am not strict,but if i need to i can be,thats one of the reasons,because i will never discriminate others,nor i will discriminate them because of race,i treat everyone equally. Another reason is because i am hard working,and i will never give up on achieving my goals,and think i have the good mentality for being a Police Officer. I think i have everything that i need to have for being a Police Officer,but if i don't i'm gonna try my hardest to work my way up to having everything. moral is i wont give up no matter what.
4.3
What motivates you to apply to the Kota State Police? (Use at least 100 words):
As i mentioned it was my childhood dream,thats the best motivation,because i was dreaming about it when i was a little child,and because its my dream,i'm trying my hardest to achieve it. as i meantioned i love bringing peace to the town,and i would love to help at bringing peace here. Also as i mentioned the teamwork,because mostly its teamwork,even if you patrol alone,you still need to communicate with your team,that's what it makes more interesting for me,a team is stronger than a solo guy!
4.4
What makes you different from other applicants? (Use at least 100 words):
Well,as i said i dont like to discriminate other,or treat them like theyre below me,but im sure i have more self belief,and theres not a lot of people as hardworking as me,i would never lose my temper during my job,which is hard for others,i dont do it because you need to Protect and serve,not just give out fines to everyone,and i dont think that most people have the motivation for this job like me,but i will work as hard as i can to get into this Departament and make you not regret letting me in!
4.5
How would you describe yourself? (Use at least 100 words):
I would describe myself hardworking,motivated,teamworking,lots of self belief,and reaching my goals,because if i really want something i have the mindset to try everything to get it without doing harm to others,also i would consider myself fit,i like to workout,to keep my figure going. I would consider myself hardworking,because i never got complained about for lack of work,but if i do anything not right,i will defineatly put all of my effort in learning that and more new things,so i wont make a mistake anymore. maybe the self belief sometimes may make me look bad,but i just really like to believe in myself and never give up,and i will never put anyone down below me,because i wouldnt want to be in their shoes too.
SECTION V - MILITARY SERVICE
5.1
Have you served in the U.S. Armed Forces beforehand?:
No
If yes, fill the areas down below.
5.2
Branch of military service:
answer
5.3
MOS / NES:
answer
5.4
DD-214:
answer
5.5
RANK:
answer
5.6
TIME OF SERVICE:
answer
SECTION VI - LEGAL DISCLAIMER
''I FULLY UNDERSTAND THAT SHOULD I MAKE A FALSE STATEMENT OF ANY MATERIAL FACT OF PRACTICE OR ATTEMPT TO PRACTICE ANY DECEPTION OR FRAUD IN MY APPLICATION, EXAMINATION OR ANY OF THE PROCEDURES CONNECTED WITH MY POSSIBLE APPOINTMENT TO A POSITION WITH THE KOTA STATE POLICE, I WILL NOT BE APPOINTED OR FURTHER CONSIDERED FOR APPOINTMENT.
I FULLY UNDERSTAND ALSO THAT IF I AM APPOINTED TO A POSITION WITH THE KOTA STATE POLICE, AND IF THEN OR THEREAFTER FACTS BECOME KNOWN WHICH, IF PREVIOUSLY KNOWN, WOULD HAVE WARRANTED ME NOT BEING APPOINTED, OR IF THEN OR THEREAFTER THERE IS FOUND ANY ILLEGALITY, IRREGULARITY OR FRAUD IN MY APPLICATION, EXAMINATION OR IN ANY OF THE PROCEDURES CONNECTED WITH MY APPOINTMENT, SUCH APPOINTMENT MAY BE REVOKED AND I MAY BE DISCHARGED.''
Signature:Isaac
Date: 2020/April/15
((SECTION VII - OOC INFORMATION))
5.1
Your account username:
Karolyyys
5.2
Real life age:
16,nearly 17
5.3
Screenshot of your /history in-game:
https://imgur.com/a/TsgR8JV
5.4
Discord username:
Karolyyys#4591
5.5
Do you possess a working headset and a microphone?:
Yes