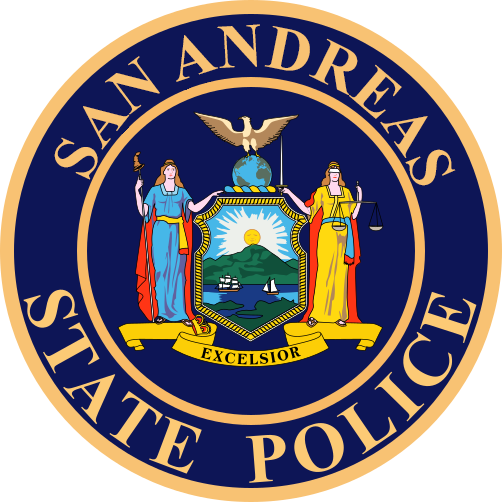 KOTA STATE POLICE
EMPLOYEMENT APPLICATION
1
SECTION I - APPLICANT DATA
1
1.1
Firstname:
Martin
1.4
Cell Phone Number:
475087
1.7
Address:
Moore Complex, Block B, Apartment #2
1.2
Lastname:
Thoresen
1.5
Date of Birth:
11.03.1996
1.8
Ethnicity:
Caucasian
1.3
Height:
187cm
1.6
Weight:
87kg
nesscary
line break section do not remove
SECTION II - SCREENING QUESTIONS
INSTRUCTIONS: REMOVE THE OPPOSITE YES/NO AND THE //.
2.1
DO YOU POSSES A VALID KOTA STATE DRIVER'S LICENSE?:
2.2
WILL YOU SUBMIT TO A PHYSICAL AND MENTAL EVALUATION BEFORE EMPLOYMENT?:
2.3
HAVE YOU EVER BEEN ARRESTED / HELD IN LEO CUSTODY OTHER THAN A TRAFFIC STOP?:
2.4
HAVE YOU EVER BEEN CONVICTED OF ANY CRIME OTHER THAN A TRAFFIC VIOLATION?:
2.5
HAVE YOU EVER USED NARCOTICS (INCLUDING MARIJUANA)?:
2.6
ARE YOU AN U.S CITIZEN?:
2.7
DO YOU SUBMIT TO A BACKGROUND CHECK MADE BY THE KOTA STATE POLICE?:
SECTION III - EDUCATION AND EXPERIENCE
EDUCATION
3.1
Institution:
Trondheim University
3.2
Degree:
College Degree
3.3
Graduation Year:
2017
PREVIOUS EMPLOYMENT
3.4
Previous work experience:
Police Department Norway
3.5
Position:
Police Officer
3.5
Reason for leaving:
Immigrating to America
SECTION IV - EXTENSIVE QUESTIONS
4.1
Why are you interested in applying for Kota State Police? (Use at least 100 words):
I am interested in applying because I have been a police officer back in Norway, in which I have enjoyed my stay as a Law Enforcement Officer. The Police Department have given me a lot of opportunities in how to protect the streets and to keep the people in the cities safe. I have dealt with different situations such as robberies, car chases, traffic stops and normal police work. Back in Norway, you rarely use your sidearm, but at some times, it will happen. I moved to America to become a Law Enforcement Officer to keep doing my work and keep the streets here safe, socialize with the public and colleagues.
4.2
What do you think makes you fit for the department? (Use at least 100 words):
I fit for the department due to my previous experience being a police officer in Norway. As I have said, I have dealt with different situations such as robberies, car chases, vehicle theft, traffic stops and such. In Norway, I rarely used my sidearm, but I have used it a couple times due to dangerous situations and mostly just training at a shooting range. I know how to handle a police vehicle well due to chases, and I have really good experience working with citizens and colleagues. I have been a police officer since I graduated from College, and I have the right experience.
4.3
What motivates you to apply to the Kota State Police? (Use at least 100 words):
What motivates me to join Kota Police Department is the fact that the community is a small but enjoyable community, and I'd like to protect and serve the streets. I know there might be some illegal activities taking place somewhere in the island, and that is why I'd like to join the Department. I will put my life and effort into being a police officer, aswell as work hard protecting the streets and serving them. Being a citizen at Kota Islands, and knowing the streets quite well, makes me fit to be a Law Enforcement officer at Kota Islands, in which motivates me fully to become a Police Officer.
4.4
What makes you different from other applicants? (Use at least 100 words):
What makes me different from other applicants are indeed my experience and knowing how to handle different situations. I am well-trained in the field, and I know how to use and handle my firearm. I know well how to handle criminals in different ways. I am well-aware of the force of matrix, as it is being used frequently in Norway. I have always been in a good "way" with citizens, socializing and such. I am not shy, and I will always engage in a conversation with everyone, off duty and on duty. That is what we learned back in Norway.
4.5
How would you describe yourself? (Use at least 100 words):
My name is Martin Thoresen, born and raised in Trondheim, Norway. I graduated high school in 2015, Graduated after 2 years College in 2017, joined Police Academy in 2017, finished 2018. Worked at the Police Department in Trondheim for 2 years, before moving to America, in Kota Islands to continue my work as a police officer. Currently a trainee at Polaris Defense at Kota Islands. My dreams have always been that I am protecting the streets and citizens. My father works currently as a Lieutenant in Trondheim Police Department, and my mother is a retired Security Officer at Securitas Trondheim.
SECTION V - MILITARY SERVICE
5.1
Have you served in the U.S. Armed Forces beforehand?:
No
If yes, fill the areas down below.
5.2
Branch of military service:
answer
5.3
MOS / NES:
answer
5.4
DD-214:
answer
5.5
RANK:
answer
5.6
TIME OF SERVICE:
answer
SECTION VI - LEGAL DISCLAIMER
''I FULLY UNDERSTAND THAT SHOULD I MAKE A FALSE STATEMENT OF ANY MATERIAL FACT OF PRACTICE OR ATTEMPT TO PRACTICE ANY DECEPTION OR FRAUD IN MY APPLICATION, EXAMINATION OR ANY OF THE PROCEDURES CONNECTED WITH MY POSSIBLE APPOINTMENT TO A POSITION WITH THE KOTA STATE POLICE, I WILL NOT BE APPOINTED OR FURTHER CONSIDERED FOR APPOINTMENT.
I FULLY UNDERSTAND ALSO THAT IF I AM APPOINTED TO A POSITION WITH THE KOTA STATE POLICE, AND IF THEN OR THEREAFTER FACTS BECOME KNOWN WHICH, IF PREVIOUSLY KNOWN, WOULD HAVE WARRANTED ME NOT BEING APPOINTED, OR IF THEN OR THEREAFTER THERE IS FOUND ANY ILLEGALITY, IRREGULARITY OR FRAUD IN MY APPLICATION, EXAMINATION OR IN ANY OF THE PROCEDURES CONNECTED WITH MY APPOINTMENT, SUCH APPOINTMENT MAY BE REVOKED AND I MAY BE DISCHARGED.''
Signature:Martin Thoresen
Date:17.04.2020
((SECTION VII - OOC INFORMATION))
5.1
Your account username:
Kingfliring
5.2
Real life age:
20
5.3
Screenshot of your /history in-game:
https://i.imgur.com/Eq1N7GZ.png
5.4
Discord username:
DaggyS#1234
5.5
Do you possess a working headset and a microphone?:
Yes